Gaylord, Michigan "Treetops"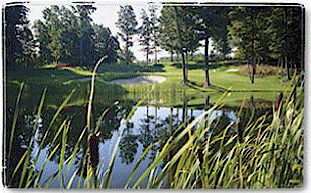 Our team always keeps busy but when they get a chance they "tune-in" for an update. June is a busy month at Treetops in Gaylord, Michigan. Two independent national television features originate at the golf resort. Having constructed 3 of the 5 courses at Treetops, Doug O'Rourke and Dozer Construction try to keep up with the entertaining shows.
The Par-3 Shootout is contested on the Threetops Course. ESPN broadcasts the competition each June. Last years event saw the foursome of Fred Couples, Phil Mickelson, Lee Trevino & Fuzzy Zoeller took their best shot at the dramatic course named #1 Par-3 in America.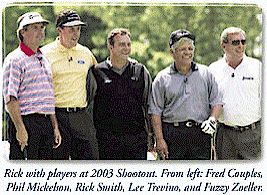 "It is interesting to watch any player enjoy a course we built, but when the finest players in the world try to make amazing shots it makes us feel proud that they are challenged and entertained", Doug O'Rourke.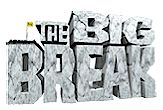 If that isn't exciting enough, the series "The BIG BREAK" concludes on the Golf Channel June 1st and June 8th. The two part conclusion with tell us which golfer has survived the trials and will reap the rewards. This series is hosted by Rick Smith and is set in Gaylord, Michigan at Treetops. It is enjoyable for the Construction team to be at another project like Windswept Dunes in Florida and be able to tune in and see our friends and golf courses in Michigan, on the Golf Channel. Check back for our next featured property.